Effective Bird Control Solutions
Birds see ultraviolet light so Bird Free appears to them as fire. In April 2011, when the first UK reports emerged of the remarkable abilities of Bird Free to deter birds, even from long-standing nesting sites, the press dubbed it 'fire gel'. Bird Free ready-to-use dishes are low-profile (8mm high), and quick and easy to apply. Bird Free is recognised throughout Europe, the Americas, Asia, the Middle East and Africa as an effective, yet unobtrusive, bird control method: well-known installations sites in Europe include Paddington and King's Cross stations in London, Glasgow City Chambers, Volkswagen and Airbus plants in Germany, the Chateau de Chambord and Lutyens' Thiepval Memorial in France, the Palazzo Venezia in Rome, the Vondelpark in Amsterdam and the Calais Chamber of Commerce, where it is keeping the gulls away.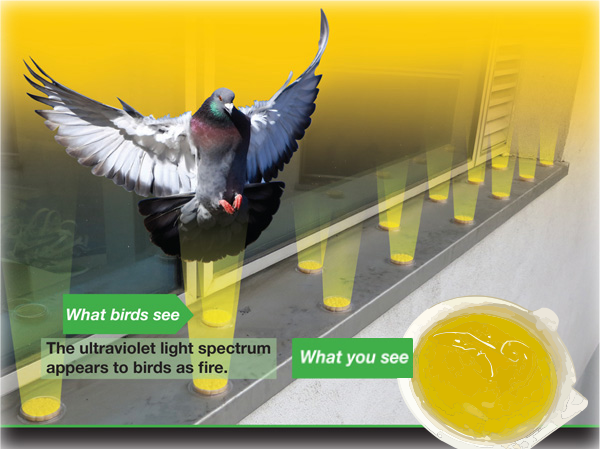 Bird Free does not kill or trap birds, or harm them in any way.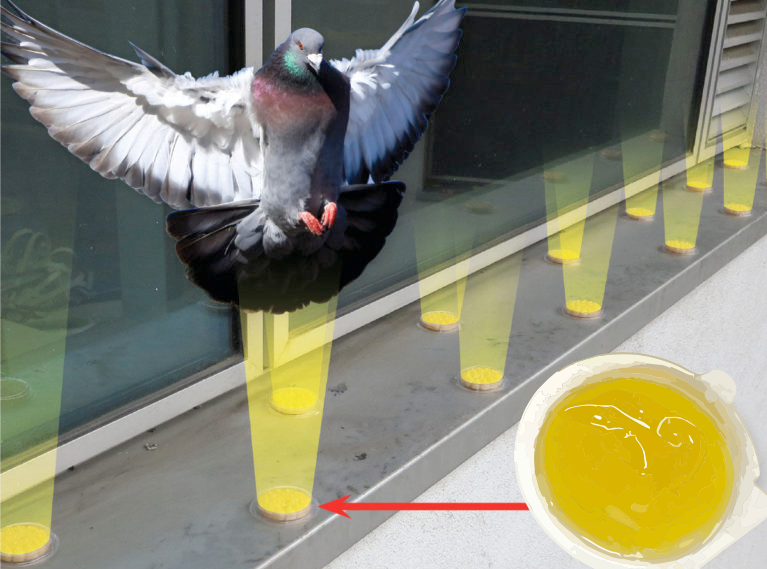 The effectiveness of the Bird Free products have been tried and tested accross multiple industries and sectors
You have no idea what a difference your product "To Nature Bird Free" has made!

I've been battling with all sorts of pigeons roosting on my roof every day and night and instead of just messing on the roof they actually turn their bodies and mess all over my open windows and patio. It has been so bad that I could not hang my washing outside or even sit outside at a table, as these pigeons would baptize it in no time.

I have had quotes from companies for installing Propeller units at a minimum cost of R5 000-00 which do not work at night. They even suggested I cover my whole roof with spikes at a cost of over R10 000-00 which was not an option being a guesthouse as it's unsightly for my guests.

When we used the "To Nature Bird Free" gel in the supplied little tubs and placed them on all the spots where the pigeons sit and roost, both during the day and night, the effect was immediate! Unbelievable, I could see them flying onto the roof and instantly, as they landed, they fly off again. I have now had the Bird Free little tubs on the roof for 3 weeks and even after 2 days of rain it is still working like a dream. No more pigeons on my roof and no more pigeon droppings all over my windows and patio.

Thank you François for a super product that actually works, is not unsightly, easy to install and use and did not cost me an arm and a leg.
Do you have a question? Or perhaps you need more information, our team is ready to assist you!